---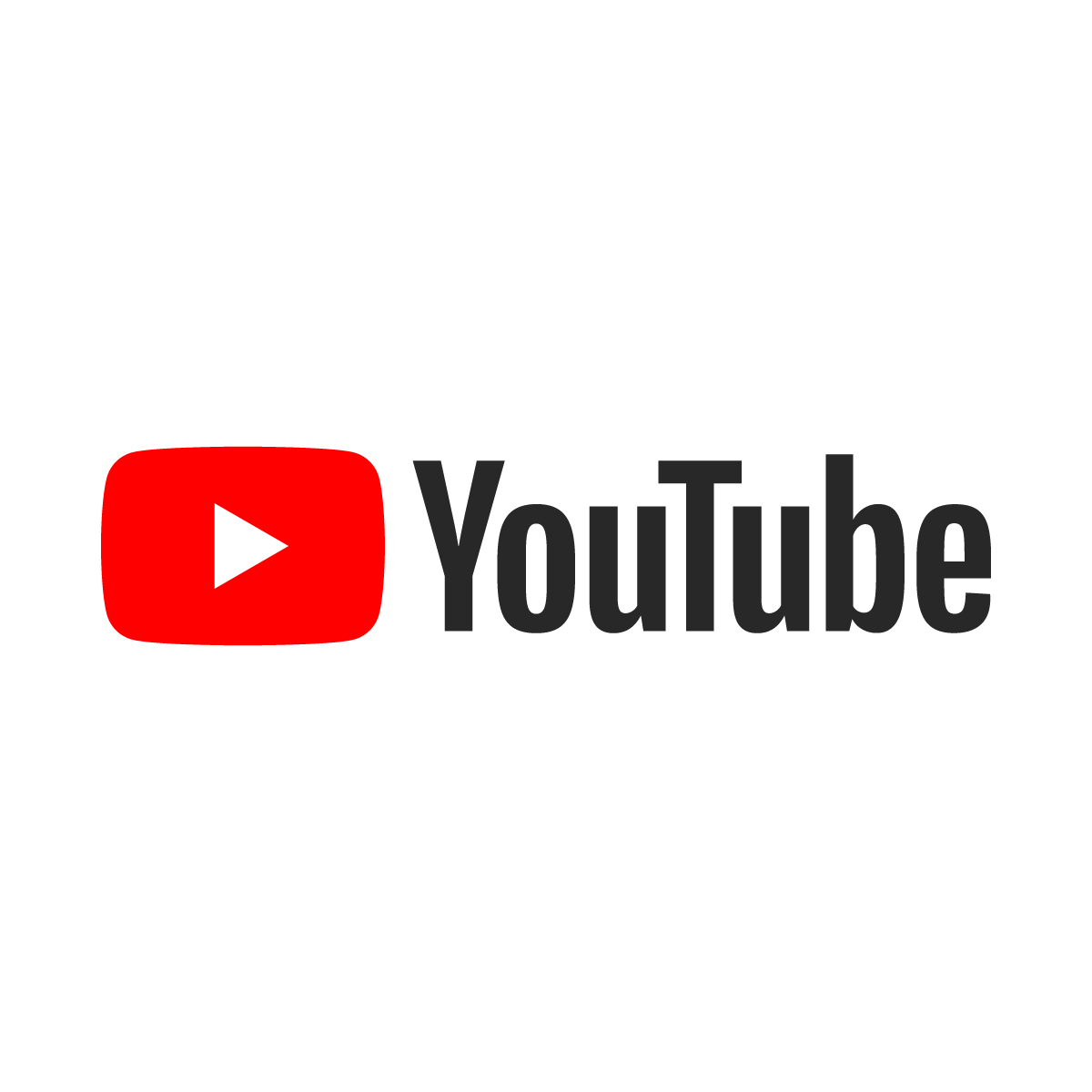 Introduction To Youtube
In the last thirteen years, Youtube is one social platform that has had the most massive growth. It is the alpha website for watching online videos. When it comes to viral marketing, marketers often associate it with Youtube.
Youtube is now a modern digitalized upgrade to TV in the past. It is a kind of TV network that functions just like TV channels and has a maximum potential reach to consumers.
There are more than 1.9 billion visitors on Youtube monthly, with more than 300 hours of video being uploaded to Youtube per minute, it is definitely a social media channels you should not miss.
It is imperative to keep in mind when you develop your next social media marketing strategy that incorporating Youtube is as important with big channels like Facebook, and Twitter.
Marketing on Youtube?
Youtube marketing refers to the marketing of products and services through viewing video content.
The digital revolution has made the video cheaper and created access to a highly attractive medium for today's businesses.
Video production used to be very expensive and clunky in the past.
It is good to get started with video publishing by first asking these few questions. By asking Who, What, Where, When and How to help you prepare for a better all rounded corner covered video content, you get your content more shareable and viewable.
Who? Who are the people that are most likely to watch and share your Youtube videos?
What? What course of action should I take to get my videos posted on Youtube?
Where? Where and which channels should I use to optimize my video so that it gets to more people and more people get to discover it.
When is a good time to publish so that viewing experience is better and get more people to watch them?

Consistency or following a fixed posting schedule is the key to successful digital marketing, content marketing strategies and helps you gain tons of right traffics.
Streaming Online Video
As of the writing of this blog, the two most popular video sharing sites are Youtube and Vimeo.
The first-ever Youtube video was uploaded on April 23, 2005. Advancement was gradual and added convenience of sharing video, building engagement via a simple copy, paste embedded code came in.
This intervention made video one an integral part of the digital marketing mix. People love watching videos, it relays information faster than reading at times.
Even if your business does not make videos, you would likely have shared relevant videos on Facebook, Google + and other social media sites.
Youtube success measures work the same as Facebook. You can measure it through subscriptions, likes, comments, and favorites.
Who Searches and Watches Videos?
Youtube is the second biggest search engine from Google. More than billions of people from all over the world visit Youtube and Google on a monthly basis.
Youtube home page itself garners an average of 210 million impressions and over 90 million unique visitors daily.
But generally, there is a group of people who are more willing to discover, share, and watch your videos sooner than any others. These are the people Google calls them the Gen C or Generation C type of people.
The way people are consuming video content is changing. This generation like no others for the first time gets to grow up watching videos as and when on their own terms.
They can search for anything they like to watch on mobile, laptop, desktop, social media, etc and more using the Internet.
This generation C is not defined just by their age group but by the connected behavior they share. Generation C is created, analyzed based on their attitude and mindset, and almost 80% of the millennial now has this mindset.
Gen C people consume video contents from different screens such as mobile, PC and even television. The survey also found out that Gen C generations watch Youtube on a daily basis, every different part of the day with varying durations.
Gen C generations watch Youtube as supporting entertainment activities in their lives. Surveys found out around 41 percent tune in to Youtube when they are waiting for someone or something, 18 percent while taking the commute to school or for work. While 15 percent watch Youtube while there is a commercial going on TV.
There are billion of people worldwide visiting Youtube monthly, with a majority of men and women age range between 35 – 65+. However, viewers above the age of 35 who have consumed content from television are not ready to throw them out to Youtube.
So, It makes more sense to target audiences "younger" in Gen C opinion leaders and behaviors when it comes to reaching the audiences you wish to reach. These are the people who have grown up online and as of now writing this post in 2019 at the age below 35.
"It is certainly better to fish where the fishes are," and in terms of investments and putting dollars at risk, it is best focused on age below 35, who have been on Youtube for the longest time.
The above information is based on a demographic profile description shared by Youtube. Unless we can get hold of a better description of the people who are more likely to discover, watch, and view your Youtube videos through a psychographic profile.
It is best to target your audiences who have grown up using Youtube.
In fact, I highly doubt that Youtube will be sharing with us any psychographic profile anytime soon.
Shoot, Plan, Edit, and Publish
When it comes to video content, what matters most is the strength of the emotion your content triggers.
Music video global sensation PSY is one example that touches happiness and comedy in his music videos. His most famous ones include the above "Gangnam Style". Music has the best chance for virality and viewing counts but aren't the only type of video content that can go viral.
Kony 2012 which was created and released by the not-for-profit invisible children had been shared more than 10.1 billion times on Facebook. The video triggers great emotions in his viewers, it won the year 2012 year ranking for most shared video ads.
Kony 2012, award-winning video in 2012 was measured based on "shares" instead of "views", this metric gives a better understanding of virality and the power of emotions it had triggered in viewers.
There are many popular videos we can create on a wide variety of topics. You can go into Youtube trends and you will see that the latest trending videos and trends fall into these 6 broad categories:
Music
Movies
News
Fashions
Games
The most shared ads found on all these wide categories, however, revolves around video content that can evoke intense emotional responses.
Some of the more significant emotions that it triggers include happiness, warmth, sadness, compassion, awe, and pride.
Besides purposing your content to fit into these emotions, it needs to be realistic. Your content needs to be real and leverage key social motivations that grab attention, share emotional responses and zeitgeist.
Planning
It is better to start your video with a plan, written down so that everything works smoothly, help you save more time in the long run.
A plan should let you know what you will need to shoot, the things you are going to say, and how your video will eventually fit together when it is time for an edit.
Your approach to video content depends on how you choose to showcase your company.
Products, services, audience and your goals will go hand in hand in deciding on whether your video will go into educational how-to videos, product demonstrations, customer testimonials and more.
Video Shoot
Once you got your plan finalized and know where to start the creative approach, you are ready for shooting. There is no need to get the most expensive camera, microphones and lighting equipment to get started.
Here is one simple checklist to make sure you have everything you need to get started with shooting the video:
Must-Have:

Camera
External Microphone
Computer to upload the video from your camera

Good to have:

Tripod
Lights
Extension cables
Video Edit
The best way to edit videos on the go is to use the editing software.
Editing video is now easier than ever before, you can now drag and drop your video, add music, trim, cut and arrange the videos however you want.
Every computer now comes with in-built video editing software such as Apple's IMovie and the Windows Movie Maker that comes with both Apple and Microsoft computers.
Youtube video editor is web-based software introduced by Youtube to allow simple edit of videos. The software allows you to piece together all the videos via your web browser, edit the video clips and create one new video.
In Youtube video editor, you can:
Combine multiple clips, upload it and create a new longer video.
Trim the end and beginning of the video clips.
Add music into the video with the video editor's audio swap library.
Create new videos without worrying about the video formats, allows you to publish the videos in one click.
You can get started by going to the link below and log in using your Youtube account:
youtube.com/editor
Publish to Youtube
You need to have an account to publish videos on Youtube.
These three steps will help you if you are a total beginner to Youtube:
Create or login to your free Youtube accounts, enter your information and get started. Go to www.youtube.com/signup, fill up all your information, click next, when you are done, click back and return back to Youtube.
Create your free Youtube user name. If you are already logged into your Youtube account, click upload on the right corner of the home page and choose one Youtube user name. Youtube user names are associated with your user account and are limited to 20 characters. Strategize your channel to reflect your branding, choose a name that associates with your business, top-selling products, services, and your area of expertise.
Upload your videos onto Youtube. You can now upload videos onto your own Youtube channel. There are many ways you can upload your video:

Upload your video to www.youtube.com/upload
Click upload from the home page and you can choose to do a single upload, multiple file upload, or instant webcam uploads.
Drag and drop onto the page, and click select files are also available options to get your videos uploaded.
Optimize your metadata such as titles, tags, descriptions and other information during the upload. This saves you time and get more things done.
Build Video Channels Strategies
Tons of great content is now shared online every single minute. When I am writing this post, another 100 hours of videos are uploaded to Youtube at the same time.
To stand out now on Youtube, you not only need to have high-quality, creative and insightful videos. You need to have strategies that help you spread your videos and reach a wider possible audience possible.
In order to give your videos and channel the best possible potential on the Youtube platform, you have to do optimization to your content. Youtube is the second largest search engine in the world after Google.
In order to leverage this, you need to have an understanding of how your audiences search for video content on Youtube and how audience engagement works on Youtube.
You can also use some tools available on Youtube to help you take advantage of all these key insights.
Optimize Your Meta Data
Metadata refers to the information that surrounds your video. Information includes titles, tags, and descriptions.
As mentioned earlier, Youtube is the second largest search engine in the world after Google. You should make use of this fact, optimize your video content metadata and take advantage of all these traffics.
Video Viewing Experience and Programming
If video marketing is part of your digital marketing strategies, you need to consider for your what makes a successful Youtube channel's long term plan.
You need to create video strategies that captivate your audiences to keep them coming back to your channel and keep watching your videos.
Create programming where each video you publish on your channel leads and fits into larger and bigger channel visions.
It encapsulates everything on what content to produce and when to publish.
The days for one time viral video is long gone, to succeed in Youtube, you need to build a strong following with consistent valuable publishing. Your video content should make your viewers keep coming back for more.
Community Building and Promotion of Videos
You can start off with engaging and building a genuine community, let them know what your video channel stands for.
Youtube provides a unique social and interactive experience for both viewers and content makers alike.
Advertising on Youtube
Youtube provides many options based on your objective to reach audiences via advertising. The categories of objectives include brand awareness, direct response, reputation management, and product launch.
Define your objectives and start customizing your ad formats based on the following:
Home-page ads
TrueView video ads
Brand channel
Mobile video ads
TrueView video ads are one of the common ones we know, Youtube allows users to click the "skip this ad" button after users have view up to 5 seconds.
The TrueView format is very popular and advertisers tend to use this more often, marketers are motivated to make the first five seconds particularly captivating.
You can use the Youtube Insights to study and understand if your paid tactics are successful. The insights include impressions, clicks, click-through rates together with community metrics such as likes, views, and comments.
Optimize Youtube Search Engine
Youtube is the second most powerful search engine in the world after Google. It is crucial you learn how to gather more search traffics to your videos on Youtube.
Youtube can be considered a search engine like Google is also interested in keeping the searchers within its own network so that they can show their users the relevant videos and ads.
Step 1: Create engaging thumbnails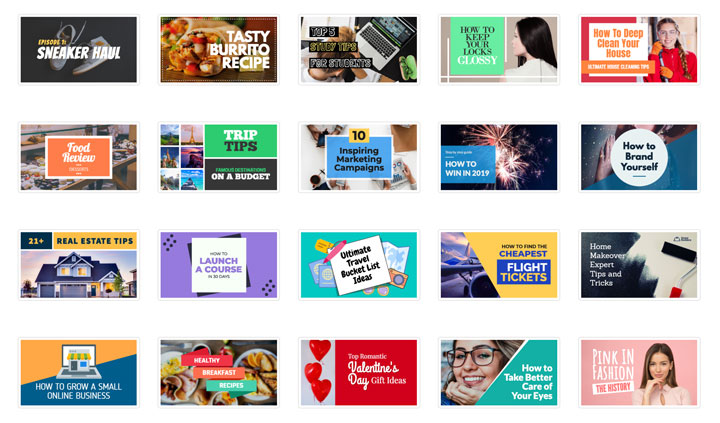 Youtube rewards your videos with high rankings when your videos achieve high clicks and plays. They get these measurements from measuring how many people see your video vs how many who actually click and play your videos.
Step 2: Get more engagements
The fundamental goal of Youtube is to engage the searchers and have them stay longer on Youtube, and eventually show ads to searchers.
The number of shares, likes, comments (engagements) proves to Youtube how well your videos are keeping the visitors engaged.
Videos with engagement metrics such as likes more than dislikes, favorable comments, prove to the new viewers of the quality of content.
So always encourage your visitors to like, comment, share and check out more of your high-quality useful videos.
Useful and high-quality content that solves problems, educate, entertain leads to more likes, shares and better engagements.
Optimize videos (content) for keywords
Like your website, which has its content (web page/blog posts) optimized for keywords. You need to optimize your video content with keywords as well.
Make sure to include the keywords or any keyword phrases you wish to target in your title tag, the description, the filename of the video you upload.
Improve Your Retention
The amount of time people spend watching your video is known as audience retention.
You can study your data and view retention metrics via the Youtube reporting suites. It is normal for videos to slowly lose viewers, and not everyone will watch the video all the way through anyway.
However, do study your videos to understand why some works better than the others in terms of the retention time. Optimize the poorer retention videos and change your video content along the way.
The core of youtube marketing is to help your customers with content that educates, inspires, entertain and makes their lives better with your products and services.
Profits will eventually come when you do all these above well. Helping others get what they want is the best way to get what you want.