---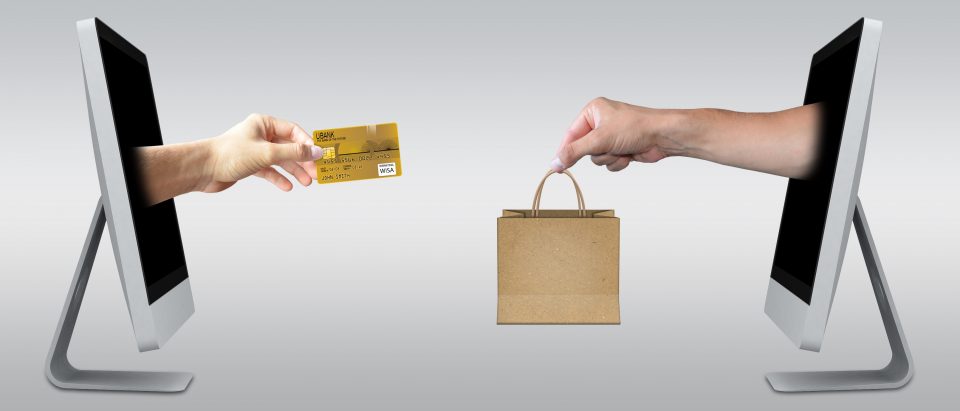 Respect your website, it is your best salesperson
When all things considered, like your social media marketing, content marketing, email marketing, search marketing, traditional marketing, printed marketing, marketing materials, no marketing medium, can beat your website in the current digital marketing world.
Your search marketing and content marketing needs to sit on a reliable, powerful website to achieve it's optimum goal. Your site allows you to put up web pages, blog posts that, in turn, captivate audiences, target keywords, appeal to search engines to have "them" to rank. The website is your most fantastic marketing tool at your disposal.
So why is it so powerful?
Because everything else you have end up pointing to your website. Your website helps to validate your business existence. No matter where your prospects have heard about you, discover the existence of your business via a tweet, blog post, ads on newspaper, recommendations from colleagues. He/she often will check online for your website to make sure your business is really of existence.
Your Website Is Your Digital Storefront
Let's first talk about one of the largest business in the world we have ever seen – Amazon.
There are no physical stores available only until very recently. You cannot walk down to your local store or into any town centers to get it as well because such a thing did not exist, and it still doesn't exist.
The eCommerce giant might not be experimenting with the new brick-and-mortar physical stores. But still, from 1994 to 2015, 21 years, Amazon became the enormous retailer through the power of the only thing alone – it's website.
We cannot physically go to any of our nearest Amazon, so we go it's website instead, and people all the world certainly do that in the millions. Amazon would have died many many years ago if not for it's impressive, reliable, beautifully made, intuitive website.
You might be thinking at your back of your head now; Amazon is an eCommerce player, right? So through that definition itself, it relies primarily on its website to conduct business with its customers.
This is true, but do not be fooled. No matter what business, whatever products and services or industry you are in now, eCommerce, B2B, wholesale, restaurant, hawker shop chains, cosmetics, services. Your website is just as much a digital storefront for your customers as Amazon's website is for its customers.
So no matter what your content marketing, outbound, and inbound marketing strategies. The end of success or failure will depend on the design, content, prowess, excellent user experience, intuitiveness of the website that people are drawn to. Below we will go in more in-depth and explore the more significant reasons why your site is still your most important and powerful marketing tool in the world now.
Why Your Website Is Your Most Important Marketing Tool
Your First Impression Matters
So you are looking for things to buy or eat while walking down the high street, where would you eventually decide to go? The restaurant with rats running around the corridor doorway? Or the well-designed, clean, and nice restaurant?
Probably the cafe with rats running around won't be in business much longer, according to researches from the Missouri Institute of Science and Technology. When people enter your website, it takes under below a second of a time to form an opinion, and the branding it represents your company.
The study included an analysis of the eyeballs view movement and the amount of time the users focus on the different parts of the webpage. The sections breakdown is as follows, and also the amount of time the eyeballs concentrated on each section.
| | |
| --- | --- |
| Feature | Time Spent on Feature |
| Logo | 6.48 |
| Navigation Menu | 6.44 |
| Search Box | 6 |
| Links to Social Media | 5.95 |
| Main Image | 5.94 |
| Main Written Content | 5.59 |
| Bottom Of Webpage | 5.25 |
The longer the users stay on a particular page means the more positive impression the users have of the website. This all means that sites not only help to create the better idea of your company and also keep people more engaged longer.
The research also provided data that the first impression is also heavily influenced by the colors used on the website. The primary background color should contrast from the text for the ease of users' reading. Make sure your logo is displayed clearly on top, homepage easily legible with clear, and concise navigational bar.
It's How People Discover You
When people search for products, services you sell, or business solutions related to yours, they will search on search engines like Google, Yahoo, Bing, or any search engines existing at the time.
The results that come out on the search engines are not going to be your tweets, your social media profiles, your TV advertisements, your leaflets, your brochures, but your web pages or blog posts from a website.
And also, the closer you are to the top of the search engine result pages, the better and more likely it will entice clicks, give the people a good impression, and end up making more sales.
And indeed, Search Engine Watch reports show us that the first organic result (non-ads sponsored result) on the first page of Google gets to capture 33% of the traffic associated with the search. Moreover, more than 92% of search traffic never even go past page 2 of Google's SERP.
We must work hard on our websites, making sure it is search engine optimized to rank high on the search engine result pages (SERP) for the keywords we targeted.
Website Makes Your Business Legit
Your existence of website not only help create a functional, lasting first impression with your prospects, it also serves to legitimize the existence of your business in the market.
Your potential customers that are visitors to your site taking the time to browse your website need to know that you are a real true player. Your website will show them the products and the services you offer, your expertise, etc. By the time now, you should know and be smart enough to be aware that your customers are weighing the pros and cons, whether to buy from you based on how you have made your online presence, how you present yourself and your brand online.
There is no business in the world that is without competitors. And in modern days, your competitors that have a better, more useful, intuitive website will present itself to be more aligned with the modern business world.
Whether if it is true or not does not matter. What eventually matters is the first and lasting impression that your website has left for your customers. A good site will help to position your company as a good brand.
For All Your Content
Your website is like a 24/7 salesman once you have it built and appropriately done. It serves to provide updated information you furnish to your potential customers, the information they need to know of the products, service you sell, education, and entertainment content. Your content will be shared on the website to persuade them better that your business is better than any of your rivals to serve them.
Your website is the host for all your content marketing material – be it brand awareness, leads generation, brand positioning, or industry authority. And when visitors arrive, they need to be able to navigate easily with the most relevant sources. Your website has to be well planned and user experience optimized.
Your website will help to demonstrate your products, services, capture contact information, draw them to essential downloads, amplify brand messages, and eventually serve as a sales hub to boot.
Every action will take place via the website, be it purchasing, viewing, reading, writing comments, and questions. Indeed your website is the most powerful, and it needs to be treated as the most crucial marketing tool you had at your disposal.
Data
Your website will help you collect all the data such as visits, engaged reading times, return reader rates, bounce rates, sales, conversion rates, and downloads.
Every second your website is live, it collects many reams of customers' data. It can all be later used to understand your customers and learn how to better market to them in the future.
The smart business owners will know how to use the data generated from the website to better refine all business processes, internal operations, and policies. Smart webmasters know a range of powerful tools and get them to hook up to their websites to better analyze the user behavior, put together the complete behavior of the people types they attract, and ultimately drive them to conversions.
Such information is not available in the offline world, only online, and your website can do it. The website gives you the valuable insight you need to achieve a longer-lasting, sustainable growth to your business and sales funnel.
One powerful business is not enough, and you will need a powerful website, it is the backbone for your digital marketing efforts and the most important tool for your marketing.
Here at Web Leads Marketing Solutions, we design the beautiful, high-performance websites for clients of all types of businesses. You can view more from our web development page and get in touch with us via our contact us page.
We look forward to hearing more from you!
Categories: Digital Marketing, Marketing, Website