---
Setting Up An Online Store
Since you have your business plan written, it is time to take action and get your business started. Setting up an online business takes time, and this guide will help you.
Website launch is the first step when it comes to digital marketing, this post will guide you the essential you need to move from offline to online business.
Web developers are in abundance nowadays but finding the one that delivers what you want is not easy.
You need to have a plan when starting your website. It is not good practice to get asking a team of developers without briefing them what you want, when you want, and how much you have got to spend.
You need to have a clear purpose when starting the website. The website is one crucial tool in the overall digital marketing toolkit; the website should have a particular purpose with directed goals.
The success of the site depends on the mission you have in mind, the measurable goals you establish and wish to attain.
As simple as it sounds, you won't get what you want unless you tell the developers what you want.
Ask yourself these few questions below before consulting a web developer and agency for your business website.
How many products and services are you offering?
What do you want to achieve from your website?
Will you change the appearance, layout, and functionality of your website regularly?
Who are your target audiences?
Do you have any features that you have before pre-launch? What are the possible new features u may want in the future?
You do not need to provide the developers of all the technical details, just give them a brief so that they know and how to convert it into a fully functional website.
Here are some of the questions I have helped you answer to know what is expected of you to do.
How many pages? – Study your competitors, and the websites you admire. Try to work out on the static pages like the "Contact Us," "About Us," "Privacy Policy," etc. Product pages are dynamically created, so you can edit along the way with the developers, and is something you need not worry first.
Structure and Content – What are the content you will be inserting into your blog posts and web pages? Are you going to include rich media, customer reviews, etc into it? Discuss with your developers so he knows which technology will best cater to this website.
Content Management – No matter which industries, products and services you are offering, you will have to edit/modify/delete content from your website. Have a CMS that works well for you.
Marketing Strategies – Your developers will need to know what kind of offline and online channels you will be using for your marketing in the future. If you are going to include coupons and discount vouchers, it is better communicated earlier in the work process. Web developers will then recommend the appropriate Content Management Systems (CMS) you can use that delivers.
Analytics & Backend Offices – You have to make sure that your developers understand what is Google Analytics, and have the site integrated with the codes. Google Analytics will help you data like source of traffics, bounce rates so you know what was done right and track the performance of your website. If you are operating an e-commerce store, you might need more advanced tools not only to help you track sales but also sales tax/VAT, stock levels, and manage returns.
Choice of Partners
There are many factors when selecting your partner for web development and get your business started. Below are some of the top 10 factors when I look for web developers' partnerships in case I get busy for myself.
Experience
If you have web development skills, you can usually do it yourself. However, if you don't, make sure to look for a web developer that has what it takes to build the professional website you need.
Have an assessment of how long the web developers have been working, the age of the agency operations and what kind of projects have they worked on previously.
Web Development Skills and Knowledge
Ask them about their view on HTML, CSS, and Javascript. You are looking for some professional that are delivering you with a much better product of what you can deliver yourself.
Always make sure that your website developed performs like "liquid," the page size will adapt accordingly whether they are viewing your page from smartphone, laptop, or tablet.
Make sure that the website created by them are W3C (World Wide Web Consortium) compliant.
Understand if they will be building the website from scratch, copying from a template or using a pre-made solutions like Shopify for e-commerce store.
You may also assess their e-commerce knowledge, payment gateway solutions issue so that you can accept payment like credit card, and more through the payment gateway.
Website Development and Portfolio
A picture is worth a thousand words, so do get your developers' partners to provide a portfolio of work they have completed.
You can also use this time to check on their styles and whether it fits into what you like. Website design by them are discussions done with the clients and developers and is a collaborative effort. Designs may vary based on the likings of each individual client.
It is good practice to see all their portfolios, from a range of websites. Have the different elements checked which you like, merge them together and you will get a website exactly what you are looking for most of the times.
Client References
Building a website is expensive, it is one of the major investment expenses you will make. This expense can either break or make your business, so always make sure to apply vigorous vetting during the selection of the candidates.
Project Management
A project requires a lot of planning on every single web page on the website. As a business owner, you and the chosen partnering developer should have strict project control management, allocation of budget, time and resources.
Talk with your developer to understand how the process will work, how often you can get updated, as well as how will progression be like.
Let them know if you feel more comfortable meeting on site 1 – 1 meeting or online via skype etc at remote places. The point is not to be afraid, and learn to voice out your ideas at all times.
Never forget that you are the paying client, and your chosen web developer should put your wishes, etc above anything else.
Availability, Workload, and Commitment
You need to set a deadline reasonable for the launch of the website. Communicate with the developers and have a schedule launches initiated. Make sure the agreed commitment for launches and work produced is honored.
Find developers who can commit what they promise and be reasonable enough to accept delays sometimes if developers had done the informing earlier.
Flexibility
No matter how detailed your planning might be at the start, there will be new changes to the website due to alterations, new legal legislation, or change of directions of the business.
Check with your developers early to see if your developers are flexible for all these changes. Be reasonable and note that changes additional from the original specification will affect the budget and timeline of the developers.
Location
It is not uncommon nowadays to have developers that are located in a different city or even country nowadays.
There is a suite of tools available to business owners including emails, skype, screen sharing nowadays.
Education and Qualifications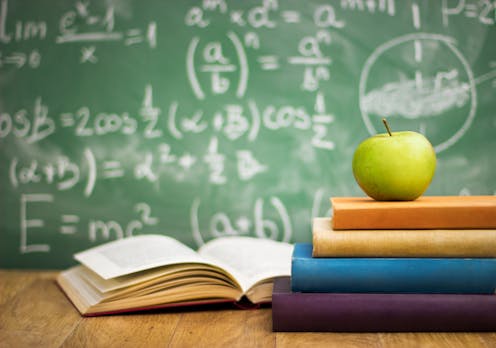 Many developers teach themselves the aspects of their profession such as new techniques, code, and even the entire new programming tactics.
A developer's portfolio will determine how strong and indicate their abilities to the development of websites for you. If they can back it up with industry-related qualifications, you have found yourselves a really strong candidate.
Personality
It might be superficial to judge someone by how they appear and the communication you guys share altogether.
It is essential when looking out for a partner, you are looking for someone that works together hand in hand with you to create the foundation of your website.
The attention and the effort they put to communicate with you speaks volume of them. It will also tell how much focus they will be placing on your project as well.
So it is always good to communicate, get comfortable working together early. If you do not like the conversation, how they present themselves, the way they communicate via website, etc. It is as good as finding someone else.
SSL (Secure Sockets Layer)
We can easily differentiate SSL- secured from the non-secured ones by looking at the header of the domains.
SSL – secured sites will start with HTTPS, while the non-secured ones will start with HTTP.
Google loves HTTPS and long been an advocate since 2014. They will always rank and give priority to SSL – secured sites with higher rankings over the non-secured HTTP.
You know you are on a secured website when you see there is a closed padlock you see on most browsers, and a non-secure ribbon when you go to "HTTP" sites to inform users of the status quo.
If your website collects data and payment via your web pages, you have the legal and moral responsibility to protect your customer's data from any prying eyes.
Since July 2018, Google started to reward more for secure websites. It now also shows their users which websites are safe, encrypted vs the ones that are not.
Obtaining an SSL requires documentation, it helps to prove the legitimacy of your website. The certificate gives you a sign of security and verification. Users nowadays are getting more savvy, and the importance of safe websites.
Payment Solutions
Payment solutions allow you to charges customers online via your websites. No matter what kind of products and services you sell, one of the most important solutions is the payment solution.
You need to set up a payment gateway and one merchant account to accept payment online.
Payment gateways serve as an interface between your website that acts as a server to your banks, card issuers around the world.
How Does the Payment Solutions Work?
No matter which payment gateway you used, fundamentally the whole process will work as follow:
Data Collection of Payment Card – The customer will enter the card details onto the website.
Payment Card Authentication – Data entered from the previous step will be verified at this stage through payment gateway like Verifone, Worldplay, and more. If the customers' data cannot be verified, your customers will be asked to check their details and be asked to use an alternative card instead.
Authorization of Payment – The bank will verify all the details, check if the card has sufficient funds, lost or stolen. If the details are all correct and validated, the bank will proceed to authorize the amount of payment requested and proceed to reserve those funds. When the final transactions are complete, a final instruction will be sent to the bank to proceed with the debiting of funds.
Payment Settlement – Your merchant account will be credited with the value of the card transactions within a few days with the actual transactions.
Alternative Payment Types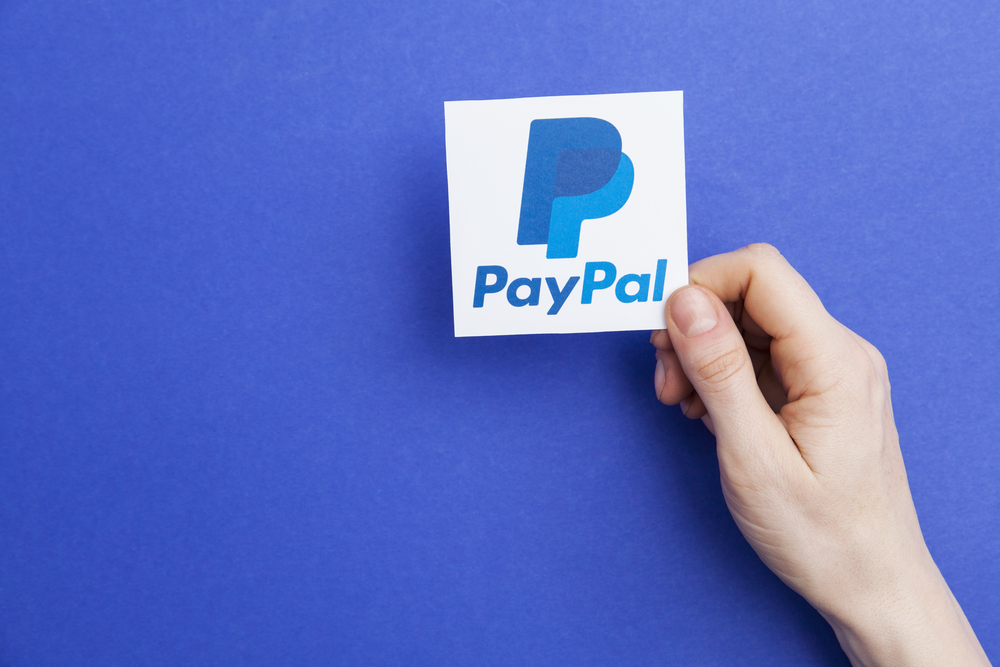 Paypal is one very popular payment gateway system that allows your customers to make payment for the products and services without revealing their card details.
The integration of Paypal is very straightforward for developers. For many businesses and customers, it provides a safe, easy, secure payment solutions.
You will be able to track your sales volume easily especially during the first few months of your operations.
Managing Content
Content is everything when it comes to online marketing. It plays a very fundamental role in any online business in the current world.
However, the way the content is created is different, you have to carefully manage the writing, editing and storing of the content.
Creating Content Before Launch
Writing content takes a lot of time more than and longer than any business owner can imagine.
I will advise you to begin the writing and content creation process at the same time when you plan the business.
Employ help from outside if you have difficulty expressing ideas, grammar, or vocabulary issues. The website acts as a shop window and customers will make the purchase decisions based on the information you decide to present yourselves.
Words and written content is king even though pretty images, informative videos will help.
Have an Editor?
Professional writers all have editors to help them vet through the content they created. No matter how skilled you are with words, every writer will make mistakes along the way.
In fact, the more pages of content you write the most mistakes you will make.
Make sure to have someone who can help you read through your content, before committing to your website. You may also make changes along the way when you see any problems.
Too many errors on your content will make people question more about your professionalism, and knowledge to provide them with products and services.
Content That Is Unique
Unique content is well-loved by search engines. It plays a huge role in search engine optimization, it is always good to check and reduce the plagiarism on the content you put on your website.
Ensure the content created by yourself or your content creator create fresh new content that is particular to your brand and online business.
Managing Images
Images play a supporting role that is crucial on your website essential to your website design, product or service offerings.
Even though developers are skilled to help you present images to maximum effect, they can only provide so much to what you present them with.
It is important to have good quality images to help sell your products and services like it to write exciting text.
Assistance From Manufacturers
If you are planning to sell your manufacturers' products, they generally produce images for use to retailers. This is good if you are planning to sell their products and services on your website.
Always make sure to ask earlier so that your developers and yourself can work with the images early. Your developers can work early with the images and optimize them for use on the website.
Create Your Own
It is always good practice to have professional photographer or image editors to put up photos on your e-commerce sites.
The listings on your e-commerce should not look like eBay with products lying on the floor, kitchen, bedroom wall, etc. Ultimately, it should look professional on your website.
Label Your Images For SEO
It is a good practice to name your images with words describing the images clearly, instead of calling it something like DSC2470998.jpg.
This practice not only helps you better find your images, but it will also improve your search engine optimization.
Always try to include pertinent information like the unique product name, barcode (EAN) number, people and things portray in the images, etc.
Image Libraries
There are now many pay-as-you-go or monthly subscriptions based model that allows you to pay for images you need.
These new service providers have indeed helped improve the lives of many designers and website owners.
Go have a search around through image libraries and if you deem suitable can actually get the theme and styles of the images you want from there.
Database For Images
Your developers will look after all the image database for your website. However, be sure to have a backup of all your images just like the text on your website.
It is good practice to have them stored in hard drives, pen drives or removable media.
Seamless Ordering Pipeline
Essential Shaving
When you are designing your user pipeline, it is best to design in a way that the stages between the user selecting to purchase are being minimized.
Shave off as many possible steps between the selection of what they want to buy and the order/confirmation page.
Always keep your website simple for navigation with good usability.
Just imagine going to your grocery store, and you need to fight through many obstacle courses to buy your weekly groceries. Sooner or later you would look for another supermarket that was far more easy to navigate to purchase instead.
This works the same as on the website.
Manage Your Customer Experience
Customers like to know what is going on.
When your server is experiencing delays such as waiting for the payment gateway to make sure the details of the card are correct.
Let them know what is happening like explaining to them through sand timer, or messages that the site is still working, looking for information from other sources, etc.
Also, offer contact such as WhatsApp, contact, etc at the top of your website on every page of the order pipeline. Make it easy for your customers to complete the order and purchase from you.
Customers may abandon the purchase altogether if for what difficulty and reasons they face. So providing a contact, or messenger so that they can speak directly to you or staff can help to save the sale.
This also helps to increase the chances for upselling, cross-selling of any additional products and services.
Brand Management
Your branding should remain consistent when it comes to marketing your business online.
Managing your brand is more of an executive function than a marketing function, and should be at the core of your strategy from pre-launch to beyond.
Strong Logo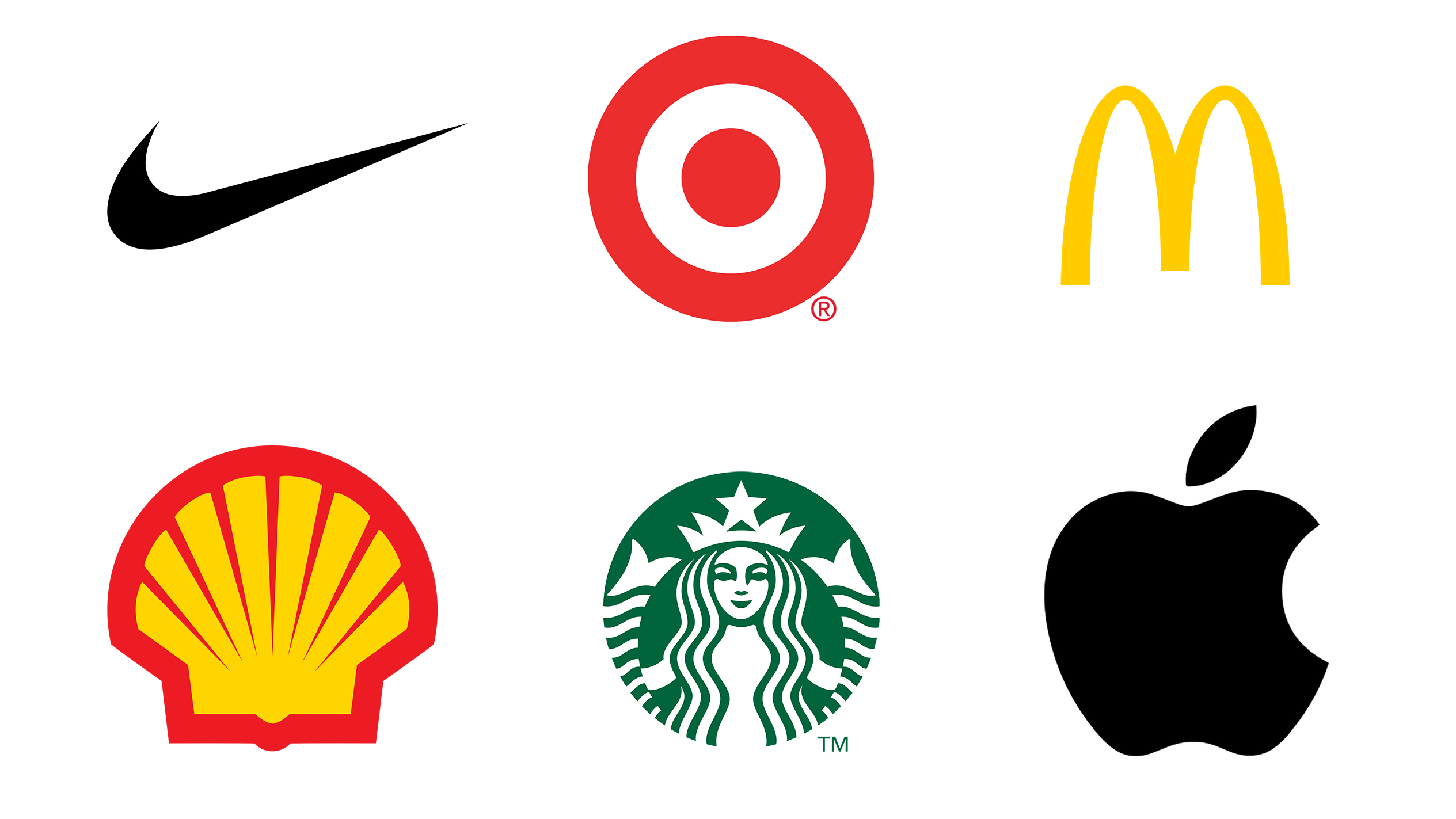 Logos are essential for businesses, especially web branding – it is an absolute necessity. Company logos in some cases becomes bigger than the messages the business represents.
You need to put in great effort in designing your logo and carefully think about your decision. Your logos represent you and your company both online and offline.
E-commerce site operations not only brand their websites, they also reinforce it with branded packaging materials. This helps inform end-users and anyone in charge of the delivery to know about and become aware of the company.
Google Alerts
Google has a wonderful free service that allows you to have the search terms (keywords) you are interested to track and freedom to decide on the frequency of updates (e.g. daily).
Set up alerts for your industry to have a better understanding of your competitors, ideas, articles, pages, etc you could write for your own website.
You will also be able to spot the moment your web pages are being indexed by Google.
Twitter Search
Twitter gives the first real-time updates of what's and what's not. Use twitter search to understand if your brand, area of interests, products, services or competitors are being mentioned.
Twitter search function will also show you the users that are talking about your business.
You can then follow all these users and create a list of potential customers, partners, content providers, and future brand evangelists.
Online Business Essentials
Every business is different, and will, therefore, have unique specific requirements. Despite all these, certain things work together no matter which industry you are in when it comes to operating it online.
Hardware Requirements
You don't need a machine that is at the absolute top range but you need one that is able to handle your day to day business activities. It should be one that allows you to run multiple applications at the same time.
Early planning will need you to have at least a word processor software like Microsoft Word and spreadsheet package functionality.
When time moves on, you will probably need to have a desktop, laptop either in Mac//PC to be able to handle more complicated processes like editing images, working with large data, manage large databases of products as your customers grow.
External Cloud Storage
Make it into a habit of backing up everything from the first launch of the website plan right through to launch and beyond.
Hardware fails sometimes, and it is a disaster to have all your data gone without a good backup. You will need strong help like Google Drive, Box, Dropbox, and iCloud providers to have your site data, images, product data, site code, and databases protected.
Printers
Printers are now affordable to purchase. Get those in high-quality so that it enables you to produce high-quality materials for
Monitor
You need to be able to view your website as well as your competitor websites through a high-quality monitor.
If you prefer working on a laptop, it is good to invest in one monitor for external use in the office as well.
Scanner
Most of the companies have gone paperless, it is good to have a scanner that allows you to record essential paperwork critical to running your online business.
Digitizing important company registration documents, tax documentation or VAT is just the start.
VAT stands for value-added tax.
Digital Cameras
You need digital cameras to upload videos and images content for your website. One good quality camera will be valuable to online businesses, people love to see videos and images content nowadays.
Softwares
Always ensure that you have tools, software, and applications that help you to automate your job. They should allow you to manage your website's many pages.
Some of the more popular tools include adobe photoshop, adobe acrobat DC for editing of PDF documents, etc.
There are also free tools available for you to work on managing your brand, two of the popular ones such as Google alerts and Twitter search.
Conclusion
The above information should help you explore all the steps you need to move your business online. It has become easier nowadays to start your own business, all you need is the knowledge and skills and you will be unstoppable.
There is no limit to how much money you can make via digital marketing and online business. You just need to have the knowledge, skills and sell the most remarkable products and services.