---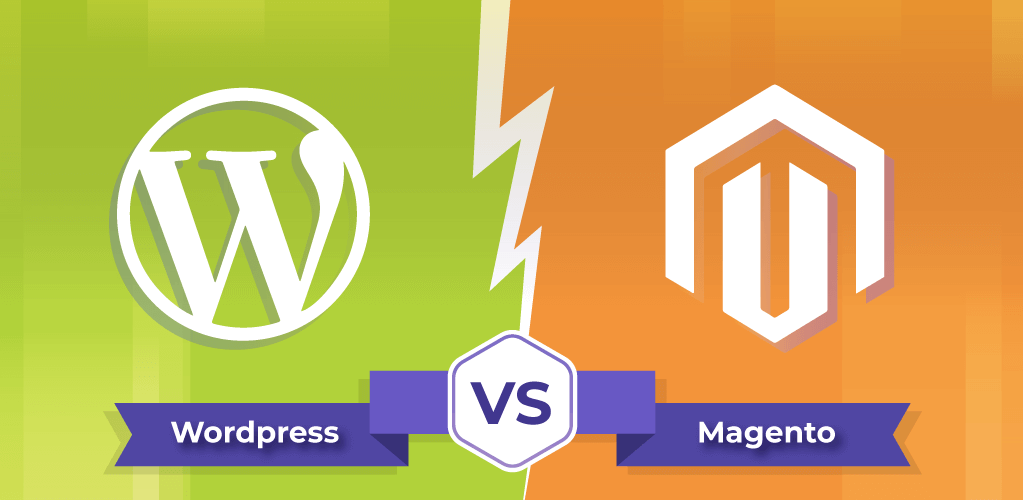 If you are currently operating a website and looking to integrate some e-commerce functionality into it to grow your business, you may be feeling a little overwhelmed with the variety of options that are available to choose from.
In this article, we are going to highlight some of the benefits and downsides of the two most popular solutions – Magento and WordPress- to help you make the right decision for your business.
If you have some experience working with WordPress, Magento's complexity may seem quite daunting comparatively, so in this article, we will also give you some tips on how to use Magento flawlessly, just like you would with WordPress.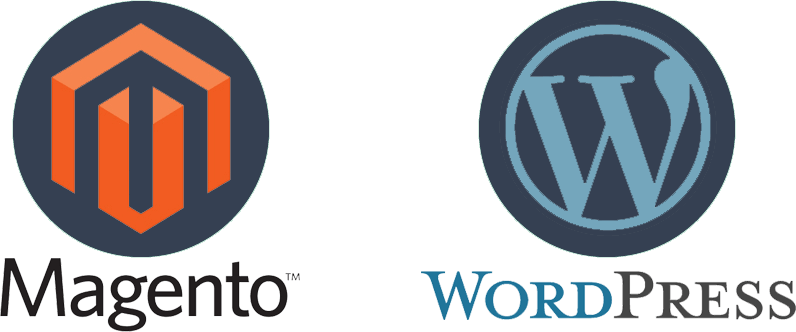 Magento and WordPress Similarities
Both of them act as the same and are both CMS that allow users with no programming to add, change and manage the content easily. Both platforms are architecturally built the same, customizable, SEO-friendly, with many themes and wide online support
However both were built with different purposes, Magento is primarily built to support eCommerce, complex, multi-faceted web pages and WordPress is built to put in content, with a more content-orientation approach.
WordPress
WordPress is an open-source blogging platform and content management system. Over 60 million websites, comprising 17% of total websites, are run on WordPress. Even websites like eBay, which owns Magento, use WordPress for their blogs.
In addition to being very user-friendly, it is also famous for providing an easy-to-embed plug-in architecture and template customization.
The basic e-commerce functionality in WordPress can be achieved through various third-party plug-ins, such as the popular WooCommerce plugin, Easy Digital Downloads plugin, and others, as shown in this graph by Beka Rice at Sell with WP.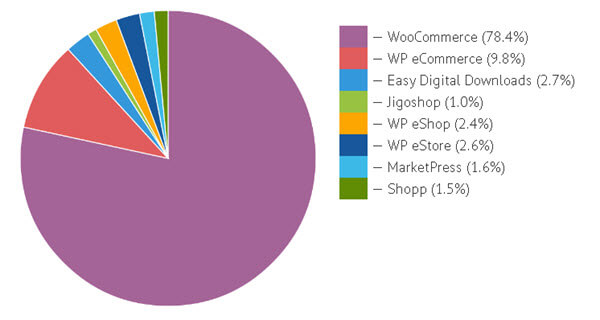 There are many opportunities to improve the website visual, including premium WordPress Themes compatible with WooCommerce.
Magento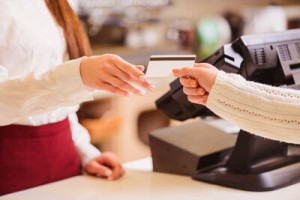 Magento, just like WordPress, is based on open-source technology. It is an e-commerce platform with many dedicated e-commerce features that have been trusted by over 150,000 online store owners, including some of the world's prominent brands, ranging from small businesses to large multinational corporations.
Magento offers a high-level of customization and functionality that renders merchants with the flexibility to set up online stores according to their business needs and providing rich features like multi-store management, generating reports, mobile commerce, marketing, search engine optimization, and other vital management tools.
The Magento interface also facilitates the creation of complex content pages, menus, and version control very much like WordPress. Furthermore, Magento is more secure than WordPress third-party extensions.
If you've come to the conclusion that using Magento is right for your business, the first thing to do is go to Magento.com and choose your Magento edition:
The Enterprise Edition is a paid, tailor-made solution that provides higher performance and scale-ability for fast-growing and large businesses. It also gives you access to expert support as well as hundreds of extensions and features that you can use to power your store and generally give you more control over your website.
The Community Edition is available for free download and is more aimed for developers who know their way around Magento or alternatively for small businesses who want to hire a developer on their own behalf. This edition of Magento is an open-source solution and gives you access to community support, as well as all basic Magento functions, such as adding product categories, user groups, coupons, etc. In addition, you'd also be able to use cool features that are unique to Magento, like multi-stores, Related products, Up-sells and Cross-sells.
Remember, Magento can be a somewhat complicated platform to configure for SEO purposes. You may want to consider hiring a Magento SEO company if search engine optimization is a top priority for your business.
Identify Your Website's Purpose
Choosing one among both mainly depends on your website's purpose. If you've come as far as reading this article, then probably you are looking to create an eCommerce venture, but what kind of activity would you like to cater for on your online store? Some options may include:
Establishing a Multi-vendor Marketplace– This is the sort of complex solutions that where you're better off with Magento. Although some solutions also exist on WordPress, they are far from perfect, and cannot compete with the robustness that Magento has to offer.
Selling virtual products– Since virtual products do not require any complex shipping arrangements, following up and tracking of orders, they can easily be done with WordPress using Easy Digital Downloads or WooCommerce.
Offering company services– This can be done with both platforms, none of which is entirely straight forward when integrated with a shopping cart solution. While Magento has built in accommodation for this type of activity in its product types, with WordPress you will need to use additional plugins such as WP events (for scheduling meetings), wp contact form (for building complex questioners for your clients) and other modules, depending on what exactly you want to achieve.
Selling physical products– Again, this is something that can be done on both platforms and in various ways. The ultimate question should be how many products you wish to be selling. If your answer is over 500 products, you should probably go with Magento.
WordPress ConsultingPurchase any number of hours of consulting or planning services and receive help from a WordPress Expert. This can cover designing a solution, code review, migration questions and more.Add to Cart
As you can see, there is no one-size-fits-all solution, and while Magento's functionality is definitely more suitable for e-Commmerce, it also takes a lot more knowledge, skills and money to maintain than WordPress. It is also worth mentioning that the functionality of the WordPress e-commerce plugins is limited.
If you would want to integrate different shipping options, multiple payment gateways or have your store operating in several languages, WordPress may not be able to cater for all those needs. In the Magento Admin Panel, on the other hand, you will find a major part of it is committed to e-commerce capabilities, and not so much for content marketing.
Questions Worth Asking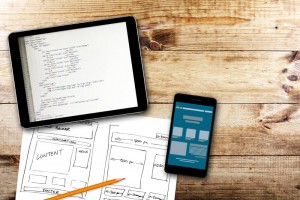 How many products does your shop contain? More than 1000?
Do you need to build a Marketplace or a multi-vendor solution?
Do you need to integrate your store with a POS system?
Are you expecting heavy traffic for your store from the very beginning?
If you answered yes to all or most of these questions, you should probably go with Magento.
Do you have a small budget or have very few products?
Do you want to have your store quickly off the ground?
Do you want to have minimal customization to your theme?
Do you need to add lots of content to your store, such as a blog?
If your answer to these questions is yes, go for WordPress.
Differences in Development
As soon as you begin development, the differences between WordPress and Magento will become very apparent. If you have previously worked on WordPress, Magento may seem complicated to learn due to the differences in terminology and applications. However, learning Magento could be easier if you figure out the similarities between both the platforms, after all, they are both content management systems.
Templates
WordPress is made up of multiple editable pages and posts. When developing template files, a set of functions and loops are used to call the post and page content. Custom template files can also be created and applied to a single page.
Magento functions quite similarly in general, but sometimes, something that can be carried out through WordPress in a few clicks would be done in a more programmatic fashion with Magento.
For instance, in Magento, you cannot set up additional CMS page templates simply by creating a new template file. Instead, you would also need to create a new module that updates the list of templates available to it.
CMS Static Blocks
CMS Static Blocks in Magento functions kind of like a combination of posts and widgets in WordPress. CMS Static Blocks are required for placing texts and images on a CMS page or in a template. They act pretty much similar to widgets in WordPress, which manages structural elements and design in a template.
Also, note that Magento offers its own widgets too, which provides a higher level of functionality than Static Blocks.
The major difference between the two is that programming contained in WordPress is based on a set of PHP scripts, while Magento is powered by the object-oriented concept, and involves a number of files and folders.
Moreover, WordPress has a unique naming convention, and most files are largely contained in the same folder, while in Magento several files and folders share the same name.
These are just a handful of tips for WordPress developers who are struggling to get their hands on Magento.
The Golden Path- Combining WordPress and Magento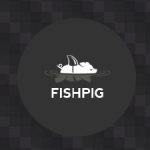 A great way for drawing traffic to your Magento store is by connecting it to a WordPress blog, where you can tell potential customers about the products you sell from a consumer's point of view rather than a marketer's one.
This fast-growing trend lets you manage your blog straight out of the Magento backend interface while displaying a WordPress layout with its own URL on the front end. If you want to set up a WordPress blog for your store, we recommend using the Fishpig WordPress integration tool for Magento.
Conclusion
Thus, we made it very much clear that Magento is the more efficient and recommended alternative to WordPress when it comes to selling products online, but it is also far more complex and requires the expertise of a professional which can be pretty expensive.
As WordPress continues to evolve, we can expect better solutions for the larger businesses, and easier to use management tools that may change the situation in favor of WordPress. Until that happens, WordPress will continue to provide a reliable content marketing channel while Magento remains the ultimate choice for selling products online.