---
Search Marketing
Nothing in the world has evolved as much as search marketing. In the early days, search engines were unsophisticated with Yahoo. Alta Vista and Lycos dominating it.
Search marketers those days just have to understand simple factors to rank website and drive traffics to its pages regardless of its site's quality.
The search engine and marketing, however, have got more complicated today. You need to be able to show expertise and authority, in order to really rank well with the improved search engines.
Understanding The Three Key Players (Search Marketing)
There are three main players that make up the search marketing. They have all different motivations with information or content. Understanding the three key players are fundamental to understand your business, and what you should do to succeed in SEO.
Searchers = People who type keywords/search queries into the search engines to find information/content.
Search engines = Programs that help to find products, services, information (content), and more on the Internet.
Digital marketers (marketers) = The owners of the website that published content on a consistent basis to make offers to people on the Internet.
Understand What Searchers Needs
Understanding searchers and their intents are the keys to marketers and search engines. Having knowledge of what motivates the searchers will motivate marketers and search engines to understand what to do to serve them better.
Ultimately people use search engines to research everything in the world. Their intentions are simple, they want to find anything and everything in the world at the fastest time possible.
When marketers can satisfy with content that helps satisfy searchers, everyone will win. Searchers will find what they want, marketers will get their leads, sales and the search engines will gain users.
Know What Search Engines Want?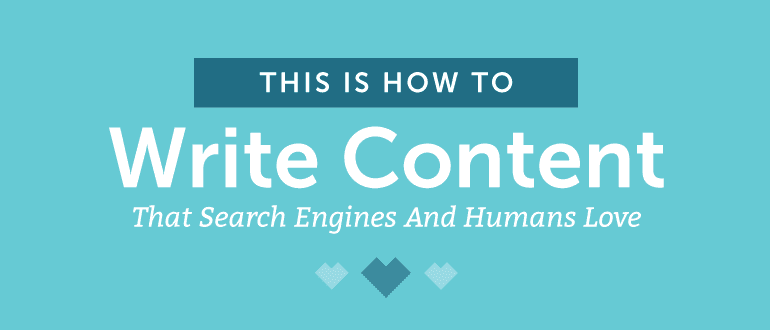 Like any business and company in the world, search engines need to make profits in order to survive. It is crucial and helpful to be able to understand how search engines will help to generate revenue.
Most search engines in the world like Google generate revenue through selling advertisements. They allow text ads to be put up onto their search platform, and they have to make sure to serve the best, most relevant content to their searchers.
If they do not provide the best and most relevant searches, it will result in loss of searchers as they will go elsewhere to look for better, faster and more relevant answers.
This, in turn, means less opportunity for ads and the ability to ask for higher advertising rates.
Black Hats and White Hat SEO
There are many tactics we can use to build a successful search marketing campaign.
Tactics that violate the terms and services of the search engine are called "black hat", while those that play within the rules are better known as "white hat".
Link buying and keywords stuffing are some examples of the black hat SEO tactics. White hat SEO tactics, however, gain backlinks organically via content marketing, they distribute useful content consistently.
Target Search Queries
Unlike the past, people nowadays will discover your business, brands, products, and services using search queries through search engines.
Searchers will type into the search engine and the search engine will return popular results after clicking into the search button.
Many results will be listed on the search engine result pages. Marketers today need to understand the keywords queries, there are two types of search queries which people have to keep in mind.
Branded Queries: Friendly Dolphin Swim School swimming lessons, Web Leads Digital Marketing Agency SEO courses are all examples of brand keywords.
These are the brand keywords Friendly Dolphin Swim School and Web Leads Digital Marketing Agency should both target.
Non-branded Queries: These are the keywords or keywords phrases that searchers type into the search engines.
They are not specifically looking for any brand, but for general products, services and information related to the keywords. Examples of non-branded keywords include "digital marketing courses" and "swimming lessons".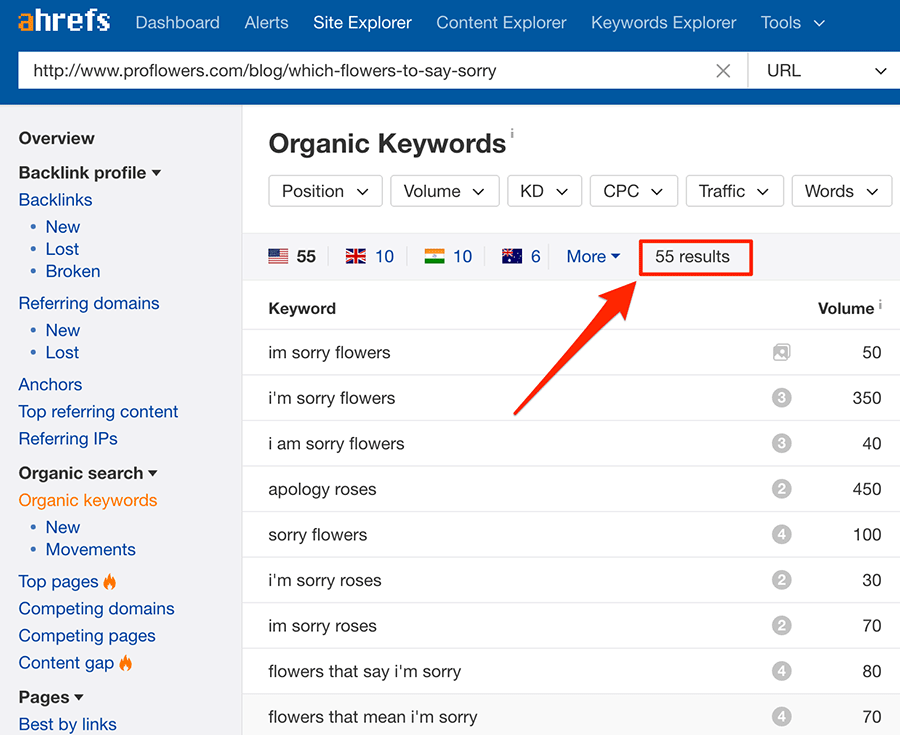 Define a Search Query
There are billions of searches in the world, and each keyword search contains the context and intent of the individual searcher.
The context makes up the "why" and the intent is "what" of the search query. Basically, the context answers the query that makes up the reason why the searchers have that intent.
For example:
Person 1: I want to take up swimming lessons because I will want to slim down.
Intent: Want to take up swimming lessons
Context: Like to slim down.
Person 2: I want to take up swimming lessons because I want to socialize.
Intent: Want to take up swimming lessons.
Context: Want to socialize and make friends.
Person 3: I want to take up swimming lessons because I want to save others.
Intent: Want to take up swimming lessons.
Context: Want to learn swimming and save others' life via lifesaving, etc.
Choosing Right Keywords to Target
You can use keywords tools such as the free Google Adwords Keyword Planner, or paid tools such as Ahrefs, SEMrush to discover keywords.

Every query they typed into search engines contains the context, intent or both of your customers' searches.
You can also gather keywords researches the old ways "brainstorm and guess method" by discussing with your colleagues and people who sell your products and services. After all, you guys will know better what your target audiences are looking for.
Brainstorm and discover keywords that best work for your search marketing campaigns.
Do not be discouraged if you do not see the keywords you have chosen not being searched by users now from the data. As long as it is relevant, your customers will start to search for it in the future. So there is no harm, starting to target them early.
These two strategies should be used, but I will still suggest concentrating more of your efforts on using keywords tool and less on the "brainstorming."
The data collected from digital marketing or keywords tools are more accurate and save you a lot of time from your marketing efforts.
Use Keywords Research Tools
The next step is moving onto keyword research tools for real data after brainstorming.
Keyword planners tools help search marketers with data that provides research and the behavior of the users that uses its search engines.
Search marketers usually rely on one paid tool and a free tool like Google Adwords Keyword Planner to have a clearer detail of the keywords to target.
There are many keyword research tools from the paid version to the free ones like Google Adwords Keyword Planner.
Most of the markets will make do with the Google Adwords Keyword Planner, however, if you need more accurate data, you may need to try the paid versions tools such as Ahrefs, SEMrush, MajesticSEOs and more.
Satisfy The Searchers
People tend to search around in the search engines until they find their answer that explains their context and intent.
Optimize Assets For Specific Channel
After creating web pages/blog posts on your website, you need to make sure that content will continue to live.
Starting with the searcher's intent will enable you to determine which channels are the correct ones to deliver the web pages or assets.
During the early years of the search engine, many website owners overfill their web pages with their chosen keywords also known as keyword stuffing to get noticed.
Do not do this now, this method does not work anymore and search engines have a certain penalty checker like the "penguin" to penalize your website accordingly.
Optimize for Google
A website is a powerful tool and it can get you a lot of traffic from Google nowadays when done well. In the below section I will discuss what you can do to get your website optimized for Google.
Step 1: Write Good <Title> Tag
<Title> tag is the first most critical search ranking element on any web page. The title tag is displayed prominently on the search engine results and should be concise, and accurate to describe the page's content.
It appears blue in the search engine and is the link that users click to get access to the related content (web pages or blog posts).
Step 2: Meta Description
Meta descriptions are used to further describe the content of the web page. The searched keywords are highlighted in bold and often act as extra information boosts to entice users to click your search result.
Keep your meta description short to 150 words, if not it will be probably be truncated by the search engines. Call to action such "browse now", "shop now!" helps to encourage clicks as well.
Step 3: Optimize URL
URL stands for uniform resource locator, it helps to describe the website to visitors and search engine.
It is generally good practice to include your keywords after the slash (/). Search engines will make use of this part of the content to determine what the page is about and where the site should rank.
Keywords in URL does not play a big role as compared to the search engines like title tag. However, it is still good practice to have keywords optimize on URL. It will become clearer and help search engines organize the pages better.
Step 4: Write Body Copy
Write good content on your web page to give the search engines the information on what your web page is about. It is very important that your web page has at least 500 words, it helps to get it rank well on the search engine.
Throughout the whole body content, it is good to use relevant keywords or keyword phrases to describe the page. Include keywords and related ones on keywords or headings or body titles.
Make sure it looks natural and does not have any forced insertion of keywords.
Optimize <Alt> Tag
Remember to add <alt> tags most relevant to describe the images on your web page. The <alt> tag will give information about the images to search engines, if good you can also use the keyword phrases you choose and that are related to your content.
Earning Links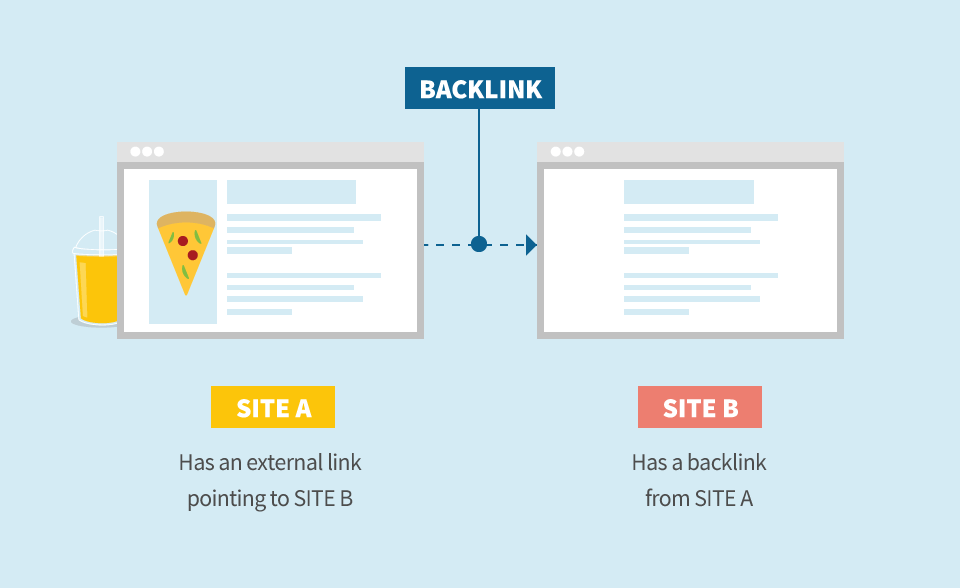 Backlinks (links) are an important component in SEO, they are the signals to tell search engines of the quality of your content (web pages/blog posts). Search marketers must create websites that earn links from external sources.
Links are equivalent to the positive word of mouth for your website from other websites. Content marketing is the most powerful white hat strategies to gain organic backlinks.
Summary
Search marketing requires patience, a consistent approach to optimization, and updating content to achieve success. The main focus should always be trying to win the algorithm, the audiences organically through superior content.
Your content should always be able to educate, inspire, entertain your audiences. There are many different facets of digital marketing to consider
Web Leads provide an education program on digital marketing that teaches you all the essentials to successful implementation of digital marketing campaigns.
The core modules include: